Products Tagged "Customized - Page 3"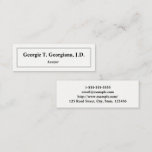 This light, clean, simple and professional business card features a double-lined border, and could perhaps be used by a professional such as a lawyer, attorney or paralegal. The details on the front and back of the business card can be personalized.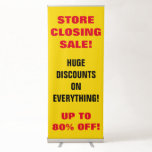 This customizable vertical retractable banner design features a message like "STORE CLOSING SALE!", along with messaging about discounts. It could be used to announce a sale at a shop or other business establishment.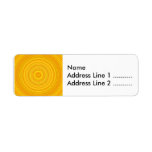 This return address label design features a pattern involving numerous circles/rings colored various shades of yellow and orange. The name and address info can be personalized.